Sixty-sixth plan, great ambition, and new glory - the secretariat of the Chamber of Commerce visited Pingxiang Huashun Environmental Protection Chemical Packing Co., Ltd.
---
On July 17, Zhou Jian, Secretary General of the Chamber of Commerce, and his entourage came to a member company - Pingxiang Huashun Environmental Protection Chemical Packing Co., Ltd. to visit and investigate. Chairman Duan Shirong extended a warm welcome to the visit of the Chamber of Commerce.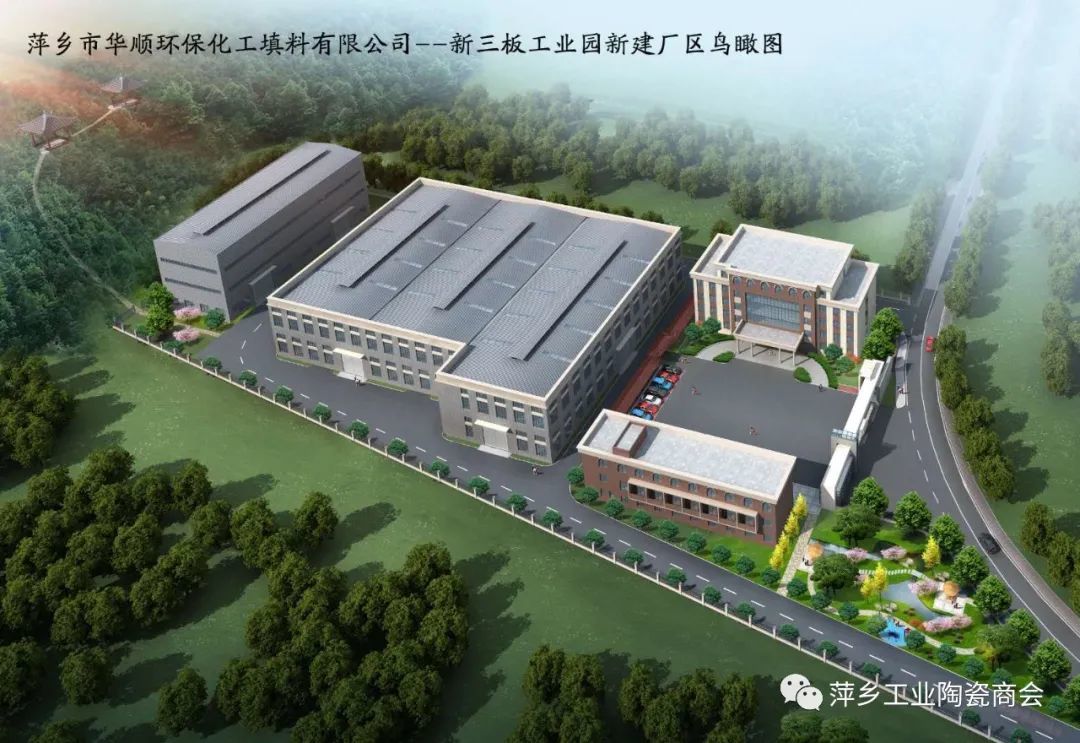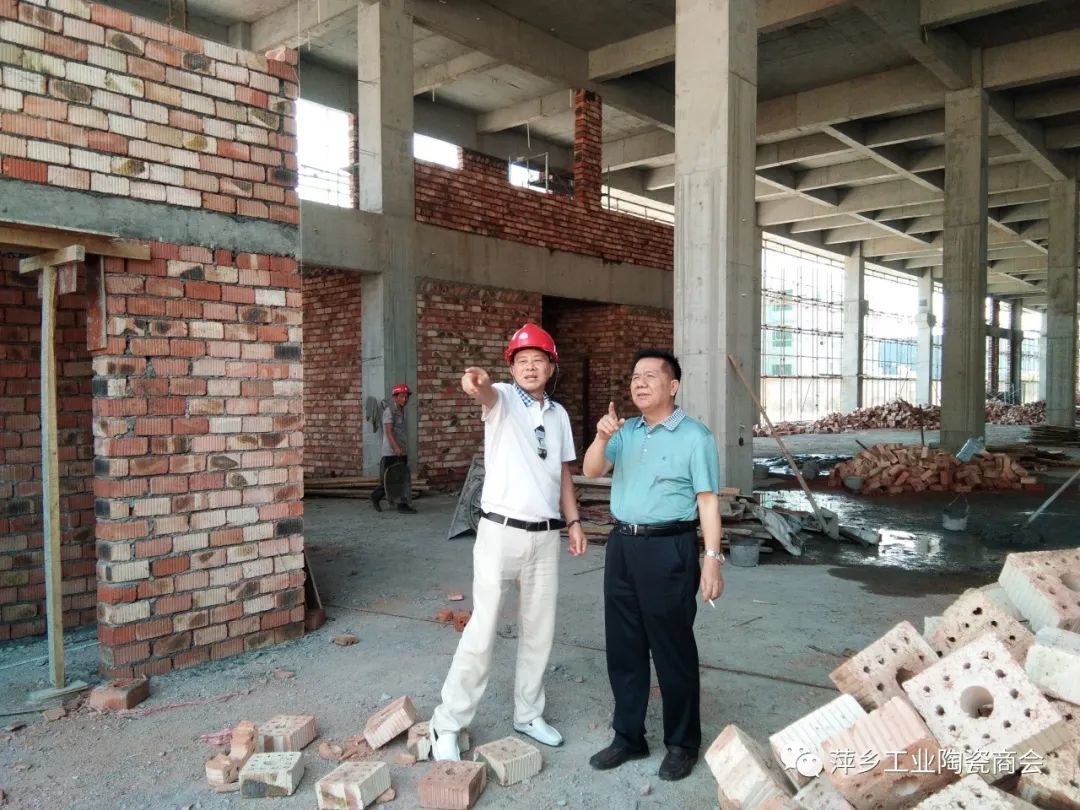 Accompanied by Chairman Duan Shirong, Secretary-General Zhou Jian and his party first came to the construction site in the city's New Third Board Industrial Park to learn about the design layout and construction period of the new "Hua Shun Environmental Protection" plant.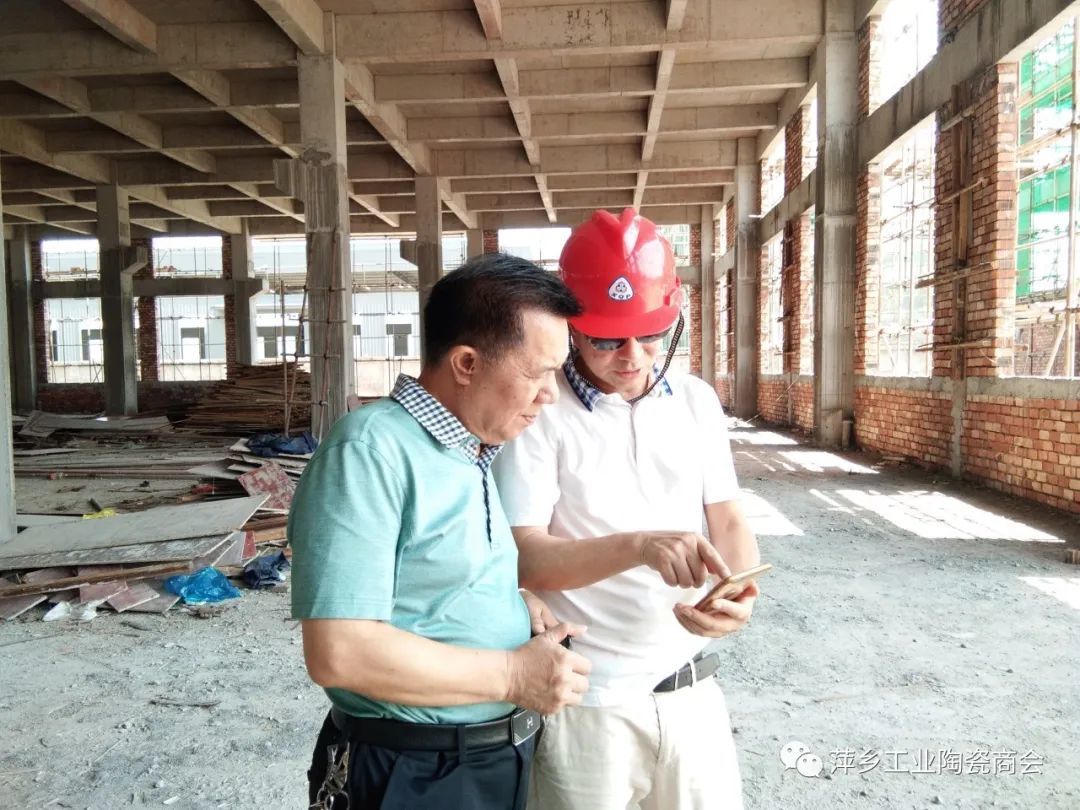 Chairman Duan Shirong introduced while accompanying him: "The construction was going to start in the first month of the month. Due to the impact of the epidemic, construction began in March. At present, the construction founder is working overtime to make up for the delayed construction period due to 'epidemic prevention'. The date is still about a month later than expected."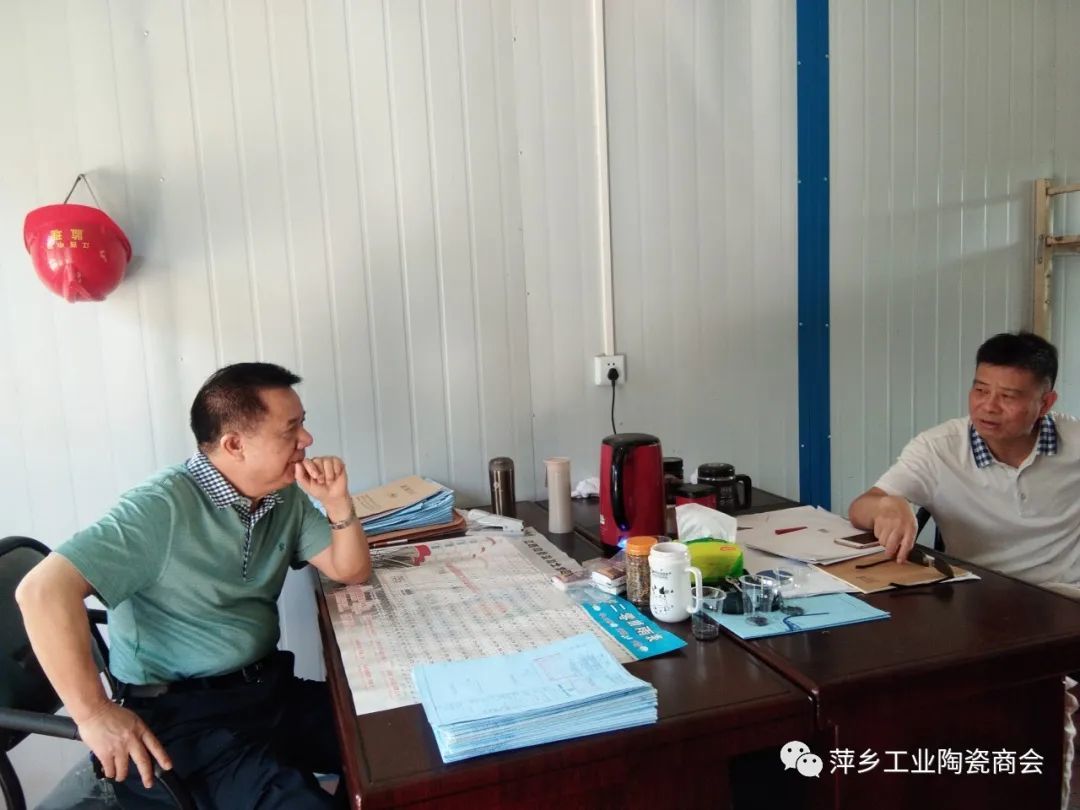 Seeing the construction site in full swing, Secretary-General Zhou Jian was full of joy and said to Chairman Duan Shirong kindly: "You are in your sixtieth year, but you still have such great ambitions, which is really rare. The fighting spirit is worth learning from many entrepreneurs. When the new plant is completed and put into production, it indicates that your enterprise has entered a new level, and the production capacity and quality will definitely be improved to a new level, and new brilliance will be developed."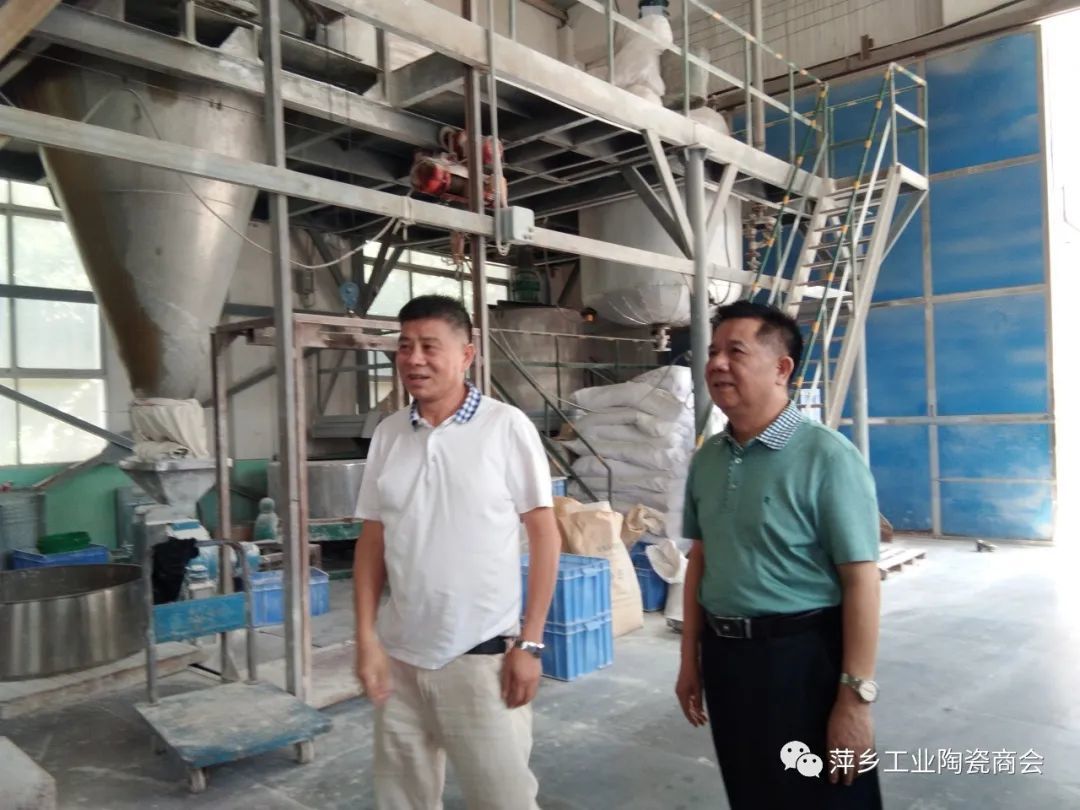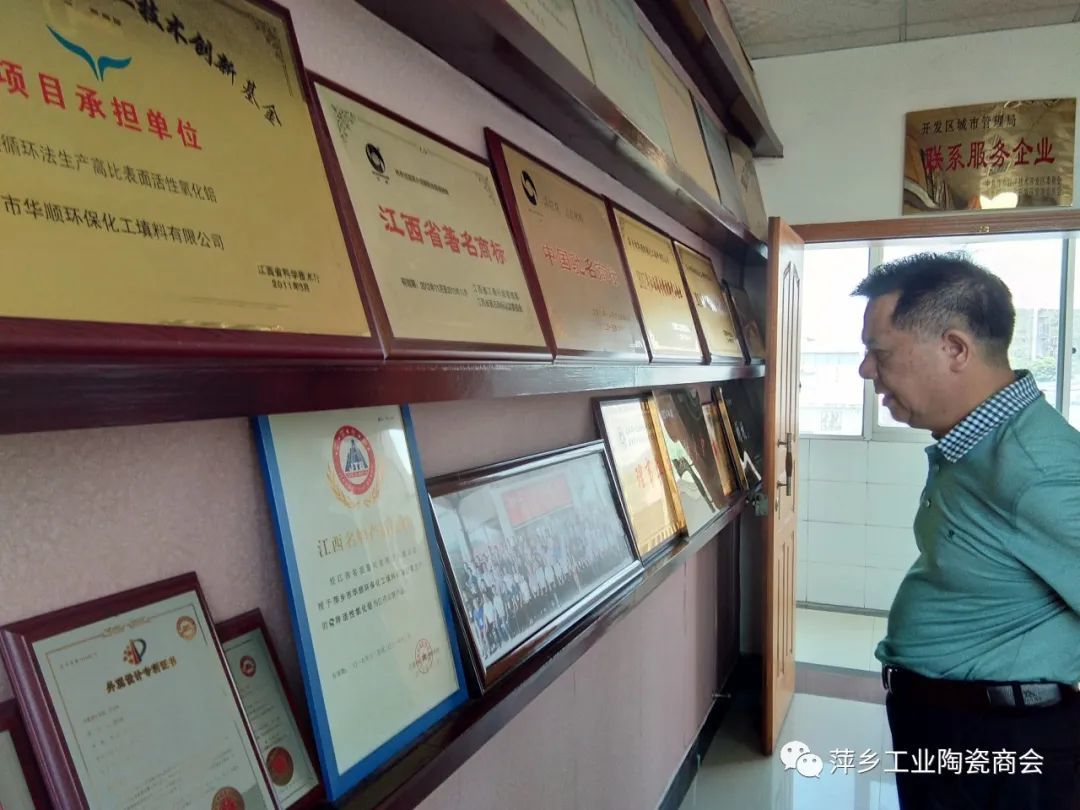 Afterwards, Secretary-General Zhou Jian and his party, accompanied by Chairman Duan Shirong, went to the old factory of "Hua Shun Environmental Protection" in the west area of the city's high-tech industrial park for investigation, and visited the product exhibition room and honor room. In the face of various honors on the two walls, Secretary-General Zhou expressed his special appreciation and hoped that Mr. Duan would make persistent efforts to overcome difficulties and climb the peak bravely.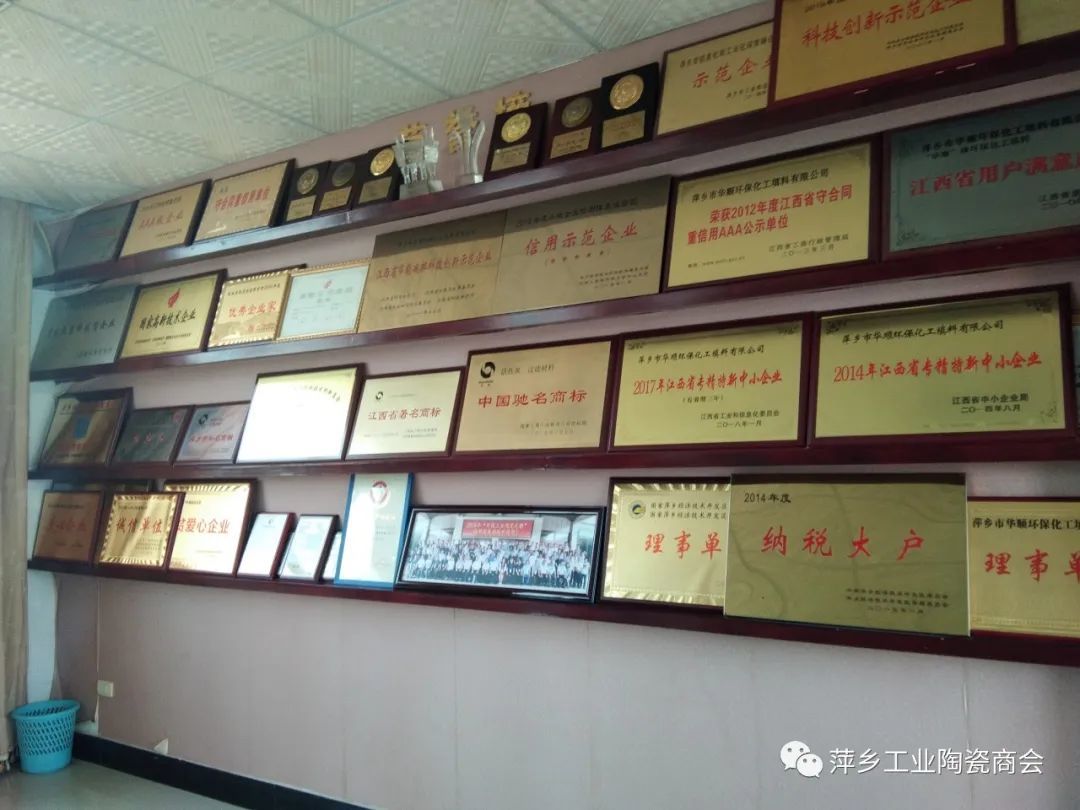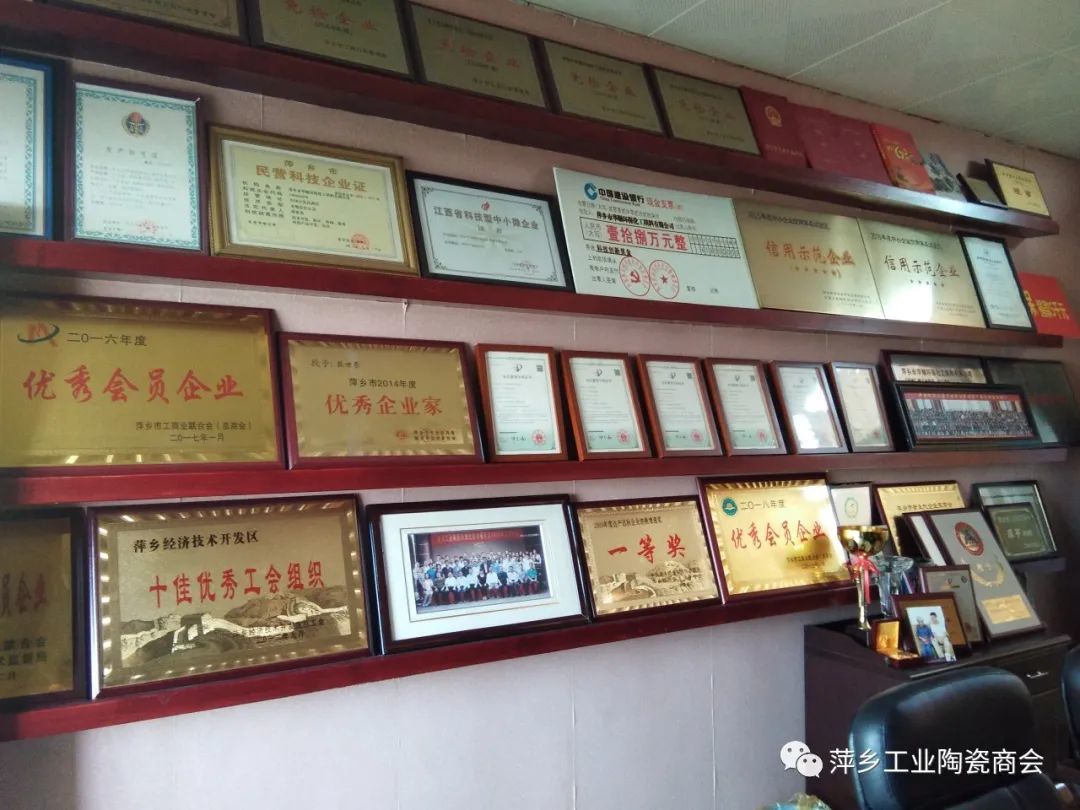 Pingxiang Huashun Environmental Protection Chemical Packing Co., Ltd. was established in January 2003. It is a private technology-based enterprise. The company has been commended by the Pingxiang Municipal Party Committee and Municipal Government for many times. One of the drafting units of the national chemical industry standard for the technical conditions of structured tower packing, plastic tower packing and metal tower packing. It has been rated as a national customer satisfaction product by China Quality Association over the years. National key new product certificate, the company's series of products "Hua Shun" brand trademark was identified as: city well-known trademark, provincial famous trademark, Chinese well-known trademark, in 2013 by the Ministry of Science and Technology Small and Medium Enterprise Technology Innovation Fund Project Undertaking Unit, 2014 Small and Medium Enterprise The "five-star" credit demonstration enterprise in the credit system experimental area has become a member of the China Ceramic Industry Association, a provincial on-site management "three-star" enterprise, a provincial contract-honoring and trustworthy AAA publicity unit, a provincial quality and credit AAA enterprise, a provincial key new product, a provincial famous brand product, Excellent new scientific and technological products in the province, special and new small and medium-sized enterprises in the province, demonstration enterprises of deep integration of informatization industrialization in the city, and small, medium and micro enterprises of science and technology in Jiangxi Province... It has become the advanced taxpayer of Pingxiang City for several consecutive years, and has achieved good economic and social benefits. .
The company has established and improved the quality management and after-sales service departments, with strong technical force, complete production equipment and advanced testing methods. Has passed ISO9001: 2015 quality management system, ISO14001: 2015 environmental management system, GB/T 28001-2011 occupational health and safety management system certification, national high-tech certification enterprises, and has the first-class chemical anti-corrosion construction recognized by China Chemical Machinery Power Technology Association Qualification certificate, is a member of the Council of China Ceramic Industry Association and a member of Jiangxi Industrial Ceramics Standardization Technical Committee. Mainly produces activated alumina balls, molecular sieves, catalysts, activated carbon, silica gel, acid-resistant bricks, plates, acid-resistant and temperature-resistant bricks, open-cell ceramic balls, proppants, honeycomb ceramics, ceramsite filter materials, chemical corrosion-resistant ceramic tower packing, metal And more than 200 kinds of products such as polypropylene filler, and organize production in strict accordance with relevant national standards and relevant foreign standards, the factory pass rate reaches 100%. The company follows the tenet of "quality for survival, brand for development", and pays attention to market reputation while strengthening product quality management. Professional and technical personnel with strong business and high quality are responsible for after-sales service all over the country, and have won the trust and praise of the majority of users.
National service hotline
Address: No.9, Shangxian West Road, xinsanban Industrial Park, Pingxiang Economic Development Zone, Jiangxi Province
E-mail:huashuntianliao@163.com
---
Copyright © 2022 Pingxiang Huashun environmental protection chemical filler Co., Ltd All Rights Reserved.Powered by www.300.cn
SAF Coolest v1.3 设置面板
YRFSS-ZGFO-GXAFE-ASV
SVG图标库
请自行添加图标,用div包起来,并命名使用